Under the name "Acetaie Aperte", the Balsamic Vinegar Associations of Modena (Consorzio di Tutela dell'Aceto Balsamico di Modena IGP and Consorzio dell'Aceto Balsamico Tradizionale di Modena DOP) are organizing an Open House on September 24th. During this event, you will be able to visit more than 30 participating farms in the Modena area, taste their products and learn about the production methods of balsamic vinegar.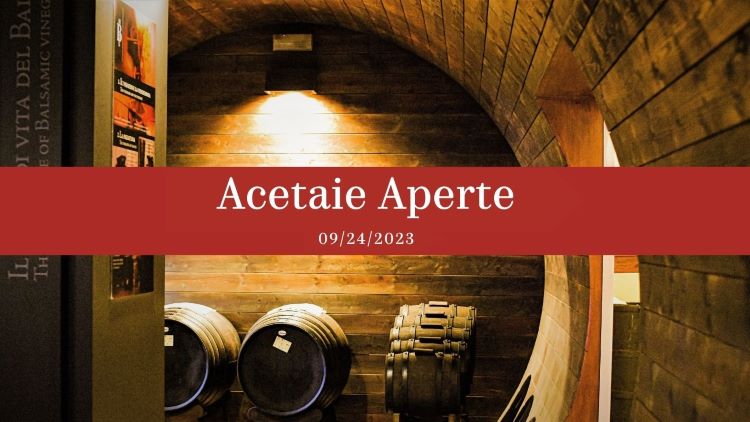 For balsamic lovers, this is the ideal moment to get the maximum overview of the variety of products, the balsamic culture and the local people. From our portfolio the Acetaia Malpighi and Pedroni will participate! In addition to visiting Tenuta del Cigno (Acetaia Malpighi) and Acetaia Pedroni, we recommend a side trip to Casa Mazzetti to see the largest barrel in the world and - of course - the Museo dell'Aceto Balsamico Tradizionale in Spilamberto.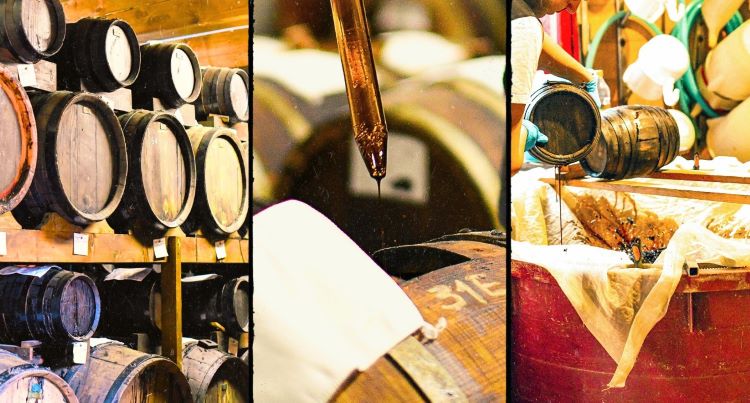 An overview of all the participating balsamic farms:
Acetaia Comunale Città di Vignola (MO)
Acetaia Comunale di Maranello (MO)
Acetaia Costanzini di Costanzini Luana (MO)
Acetaia Fondo Toschina (MO)
Acetaia del Cristo San Prospero (MO)
Acetaia della Vigona di Campagnoli Alberto Mirandola (MO)
Acetaia Marchi (MO)
Acetaia La Ca'Dal Non 1883 (MO)
Museo Giusti – Acetaia Giuseppe Giusti Loc. Lesignana, Modena (MO)
Acetaia Malagoli – Il Piccolo Paradiso Az.Agr. Malagoli Ermes Bacchelli Graziella Camposanto (MO)
Acetaia Morselli Soc. Agr. Garden Vivai Morselli, Medolla (MO)
Acetaia Pedroni, Rubbiara di Nonantola (MO)
Acetaia Valeri di Giacobazzi Valerio, Magreta di Formigine (MO)
Acetaia Rossetti di Poppi Franca, Bastiglia (MO)
Acetaia Pramarzoni Morena, Azienda Agricola Biologica Loc. Paganine, Modena (MO)
Aceto Balsamico del Duca di Adriano Grosoli dal 1891, Loc. San Vito di Spilamberto (MO)
Acetum – Casa Mazzetti, Cavezzo (MO)
Consorteria Dell'Aceto Balsamico Tradizionale – Spilamberto (MO)
Delizia Estense – Società Agricola Eredi Bertoni Sante, Sassuolo (MO)
Acetaia Cazzola e Fiorini, Ganaceto (MO)
Monte Remellino Società Agricola, Castelvetro di Modena (MO)
Museo dell'Aceto Balsamico Tradizionale di Modena, Spilamberto (MO )
Pramarzoni Morena Azienda Agricola Biologica, Paganine Modena (MO)
Soc. Agr. Acetomodena, Cognento (MO)
Acetaia della Partecipazione Agraria di Nonantola, Nonantola (MO)
Auta Mater / Elevate What's Food, Medolla (MO)
Acetaia Malpighi Tenuta del Cigno, Modena (MO)
Acetaia Rebecchi Giuseppe, Bastiglia (MO)
Azienda Agricola Real Balsamico di Paride Rebecchi, Bastiglia (MO)
Acetaia Giusti – Boutique Piazza Grande, Modena (MO)
Acetaia Malpighi – Showroom Piazza Roma, Modena (MO)

Visit an Acetaia

If you are near Modena, don't miss the opportunity to visit an Acetaia and see how balsamic vinegar is made. In addition to the complete list of balsamic vinegar producers participating in this year's edition, we leave you with the link to the official page of the Acetaie Aperte event, with complete information about the acetaia, such as address and contact details.